Brokerage Websites
Comprehensive websites for brokerages looking to strategize build their business online.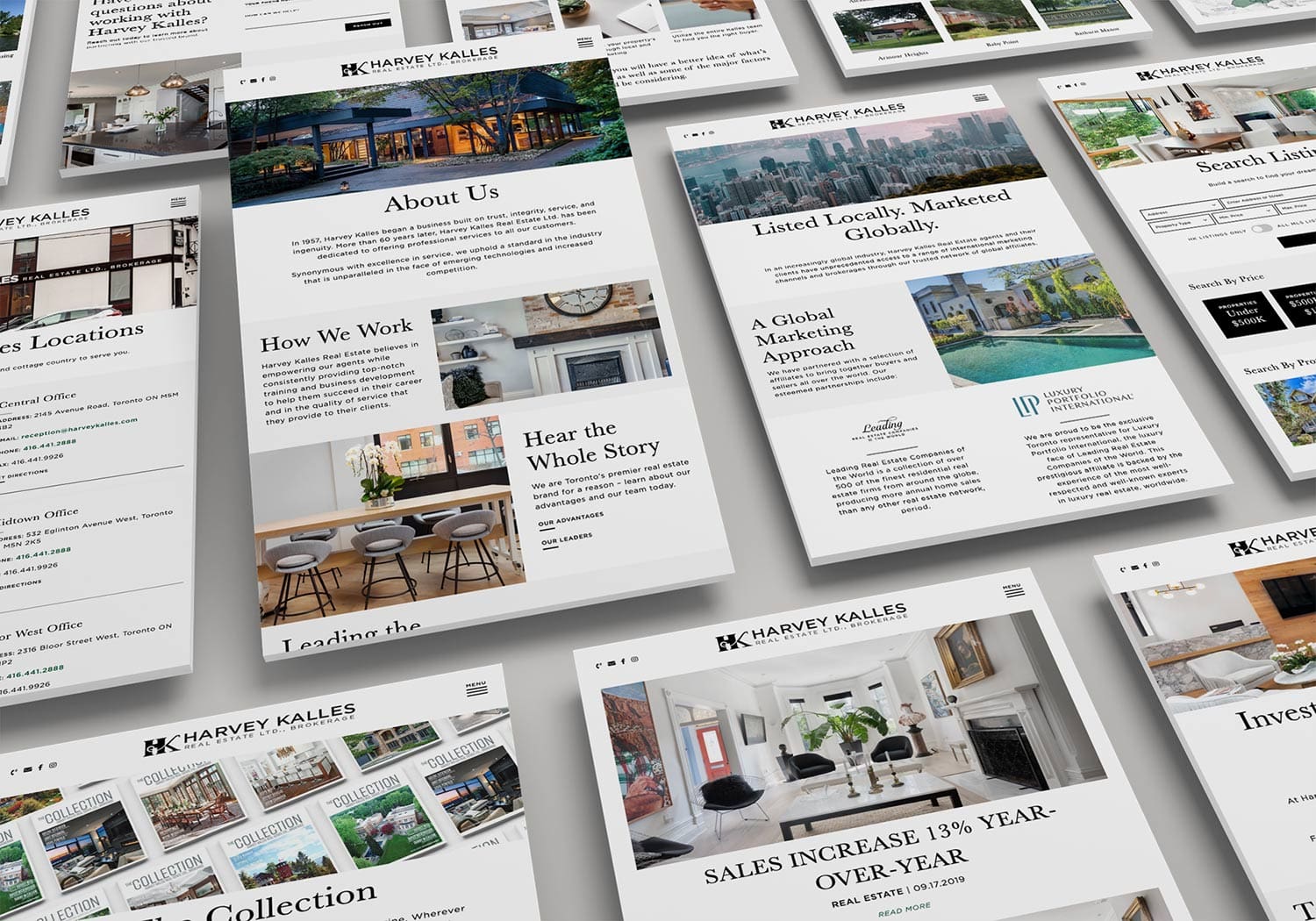 Powering North America's top brokerages with digital solutions that work.
When it comes to brokerage websites, we know that a comprehensive digital solution is what makes the grade. Our team understands the industry, the latest trends, and the various things that make a brokerage website successful, including custom listing feed integration, agent specific pages, and more.
Our seven-step process is designed to help take your business, and your online presence, to the next level:
Research and Strategy: We work with you to understand you, your business, your goals, and your audience.
Branding: We create a unique and consistent brand that helps you stand out.
SEO: We set a transparent and sturdy searchable foundation.
Content Strategy: We strategize pages and write compelling content that expresses your voice and is in line with your goals.
Website Design: We design a modern website that's reflective of your brand, values, and goals.
Development: We build and intuitive and modern backend that gives you complete control.
Hand-Off: We make sure you understand what we've built, why we've built it, and how to use it.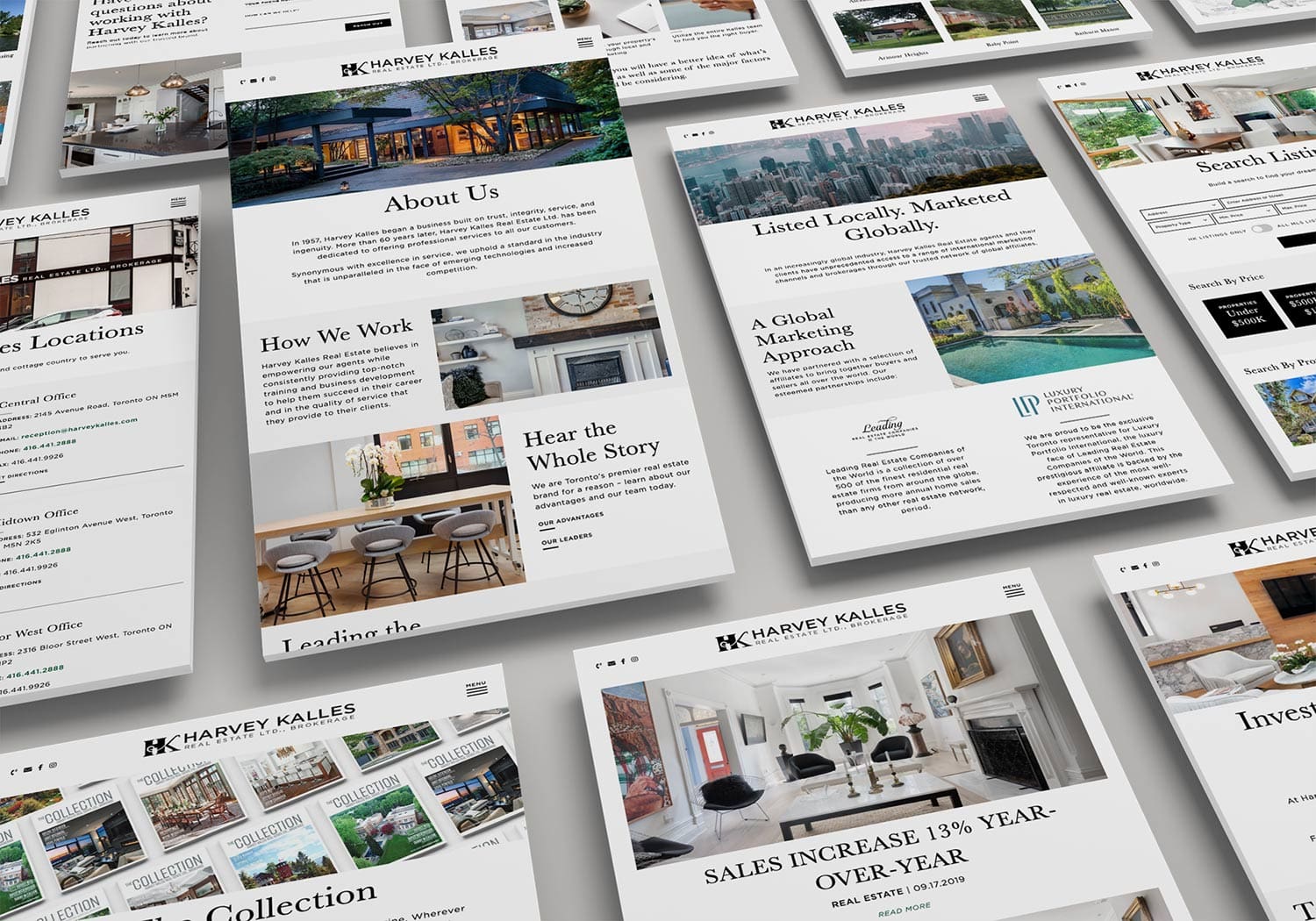 YOUR BROKERAGE NEEDS TO STAND OUT ONLINE - FOR BOTH CONSUMERS AND TO RECRUIT NEW AGENTS.
To learn more about this service, complete the form below to schedule a call with our team.